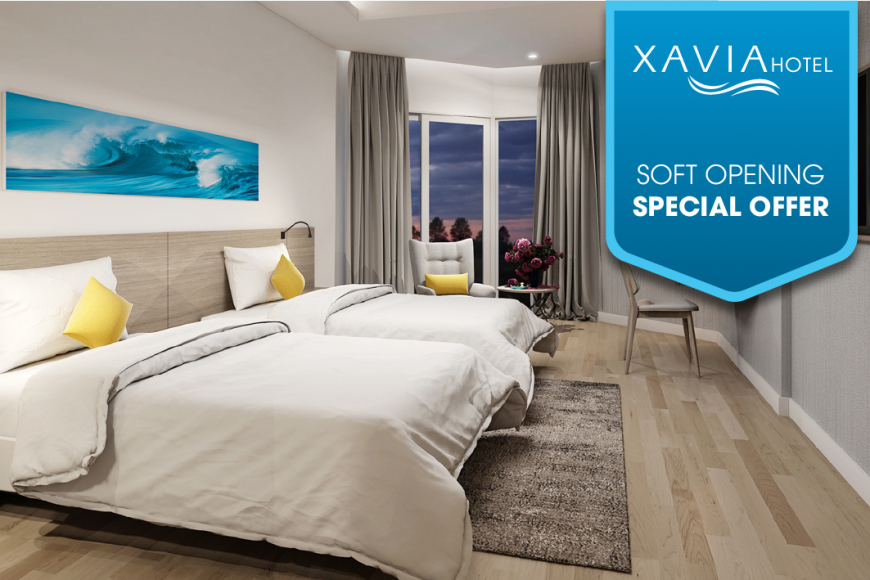 On the soft opening occasion, book your room directly with us by email, telephone or on our homepage and receive 30% discount.
Terms and conditions
Validity from 15/12/2017 until 15/03/2018.
Offer is subject to room availability.
Offer cannot be combined with other promotional offers and is not available to groups.
For more information or booking, please contact our number +84-258-3712222 or email info@xaviahotel.com